Ready for your next bike adventure?
The ultimate comfort for bike trips – both short and long – Explora is designed for leisure riding over mixed terrain. With its finishing look reminding you of the outdoors, you'll be dreaming of weekend adventures to come until it's time to proudly take your Explora out for another spin.
Best technology for best comfort
To provide the perfect blend of comfort and ischial support the structure of the new Explora saddle combines Selle Royal's Royalgel™ technology with shock-absorbing foam.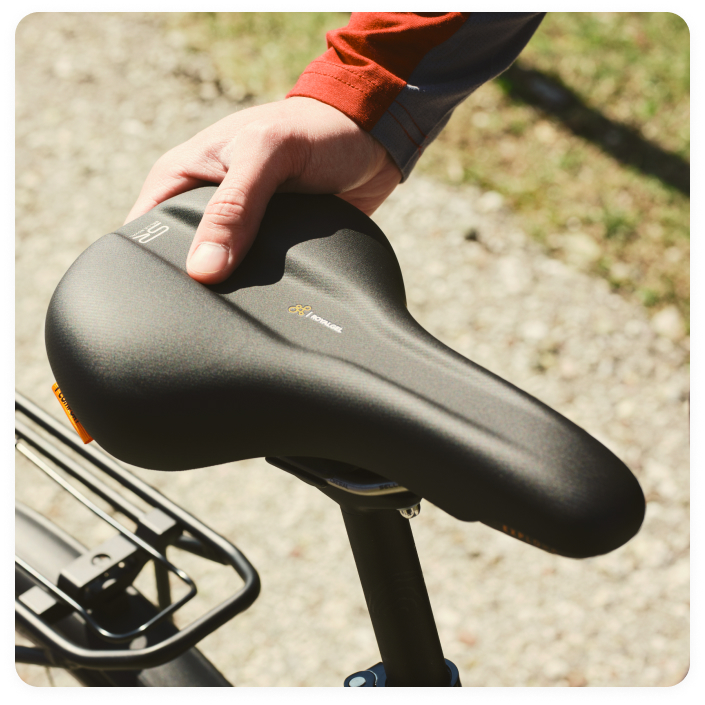 Perfect for all terrains
The Explora saddle is constructed to minimise vibration transfer from multiple surface types, and includes a central ergonomic channel to relieve pressure on the perineal area - critical to comfort, whatever the terrain.
Attention to details
The saddle is completely water resistant, and features a recycled cork nose for a unique, modern look.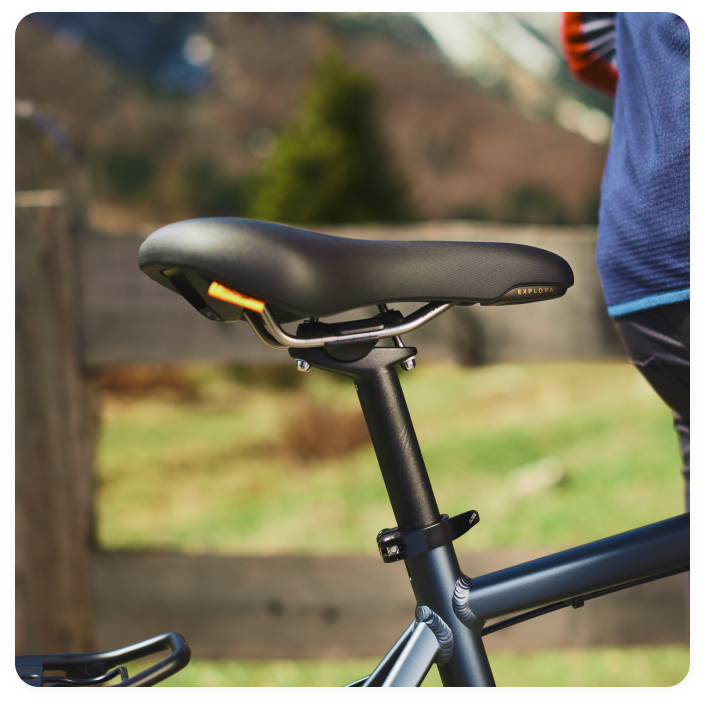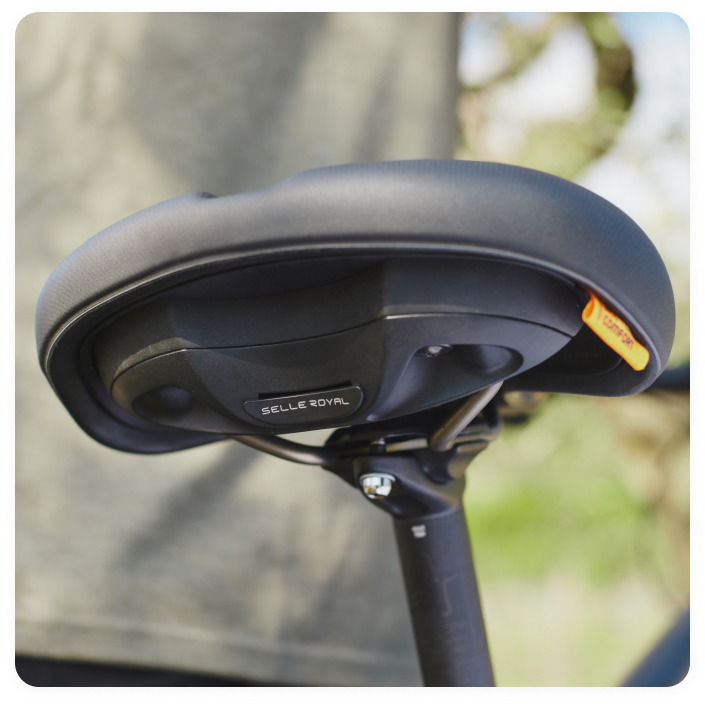 Thermoplastic Damper
The Explora Relaxed model also features a Thermoplastic Damper to provide further shock absorption for cyclists who prefer a fully upright riding position.
Start Exploring