100% recycled plastic base + 50% BIO-sourced cover = - 24% CO2 emissions.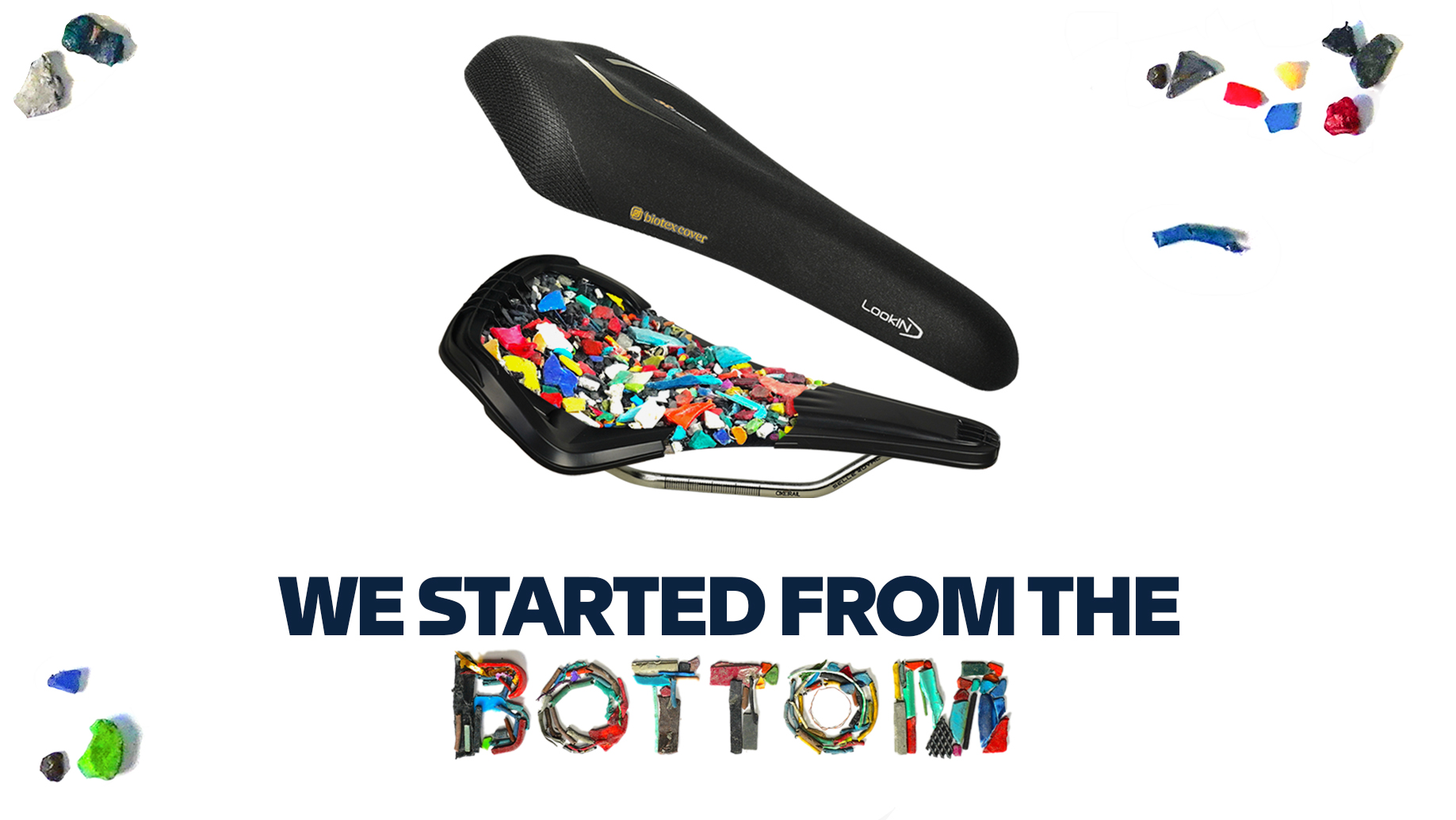 Big projects are built on solid foundations. That's why, when we set out to lower the company's carbon footprint, the results of an LCA-based study revealed that the bottom of the saddle is a relevant place to start. Lookin Evo's recycled construction enables a 24% reduction of CO2 emissions on one of our most iconic saddles.
100% recycled plastic base
This plastic base is made with the waste from electrical and electronic scraps, converted into high-quality recyclates whilst maintaining the same performance as traditional materials.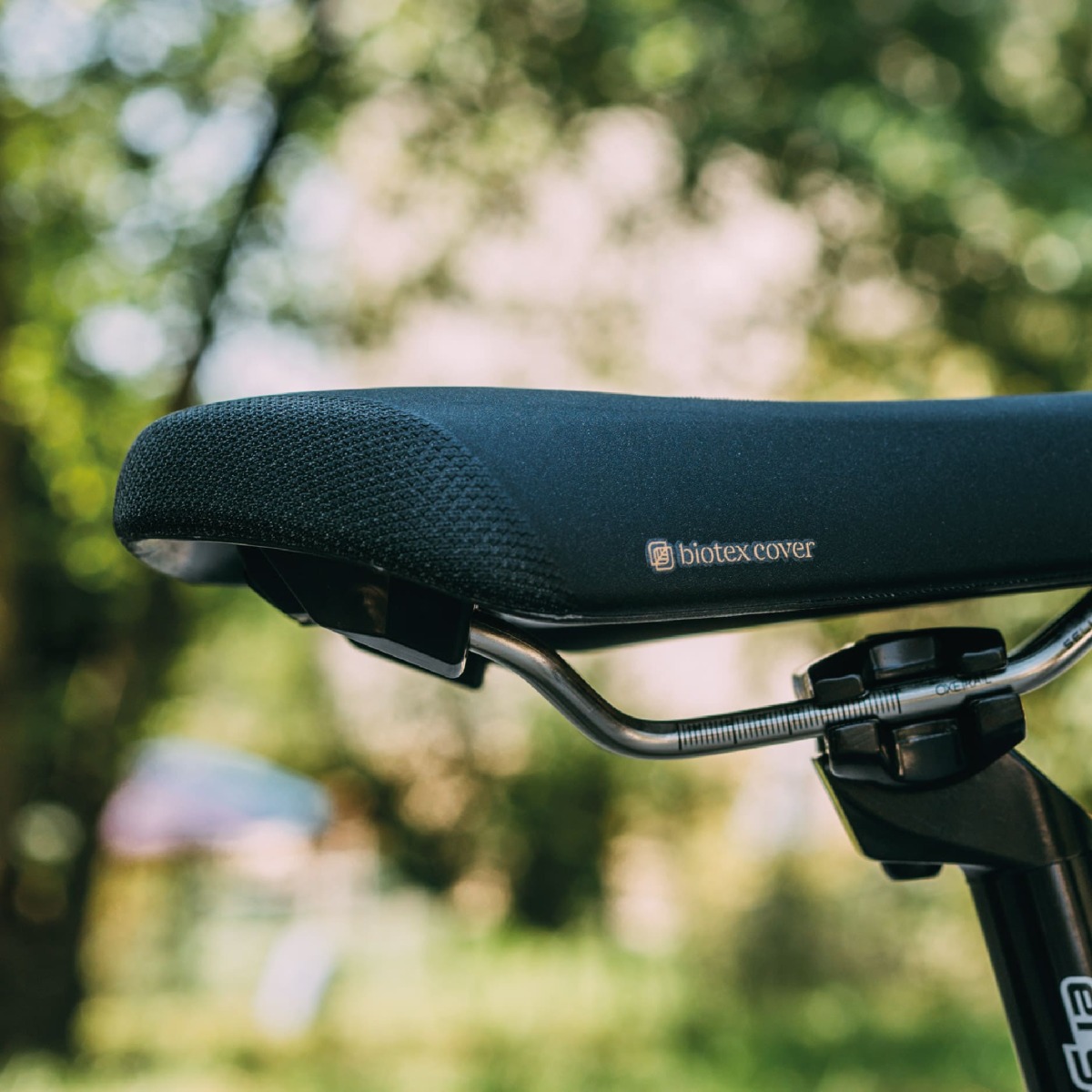 Biotex cover
This BIO-sourced cover consists of 50% organic materials, guaranteeing the same elasticity, abrasion-resistance and level of comfort while using only natural plasticisers.
A saddle for All Journeys
Lookin Evo is a sustainable choice and a solid all-rounder
for commuting in the city or exploring out of town.
Durable and versatile, the RoyalgelTM technology absorbs pressure and distributes it across the saddle surface, ensuring the best support for even your longest rides.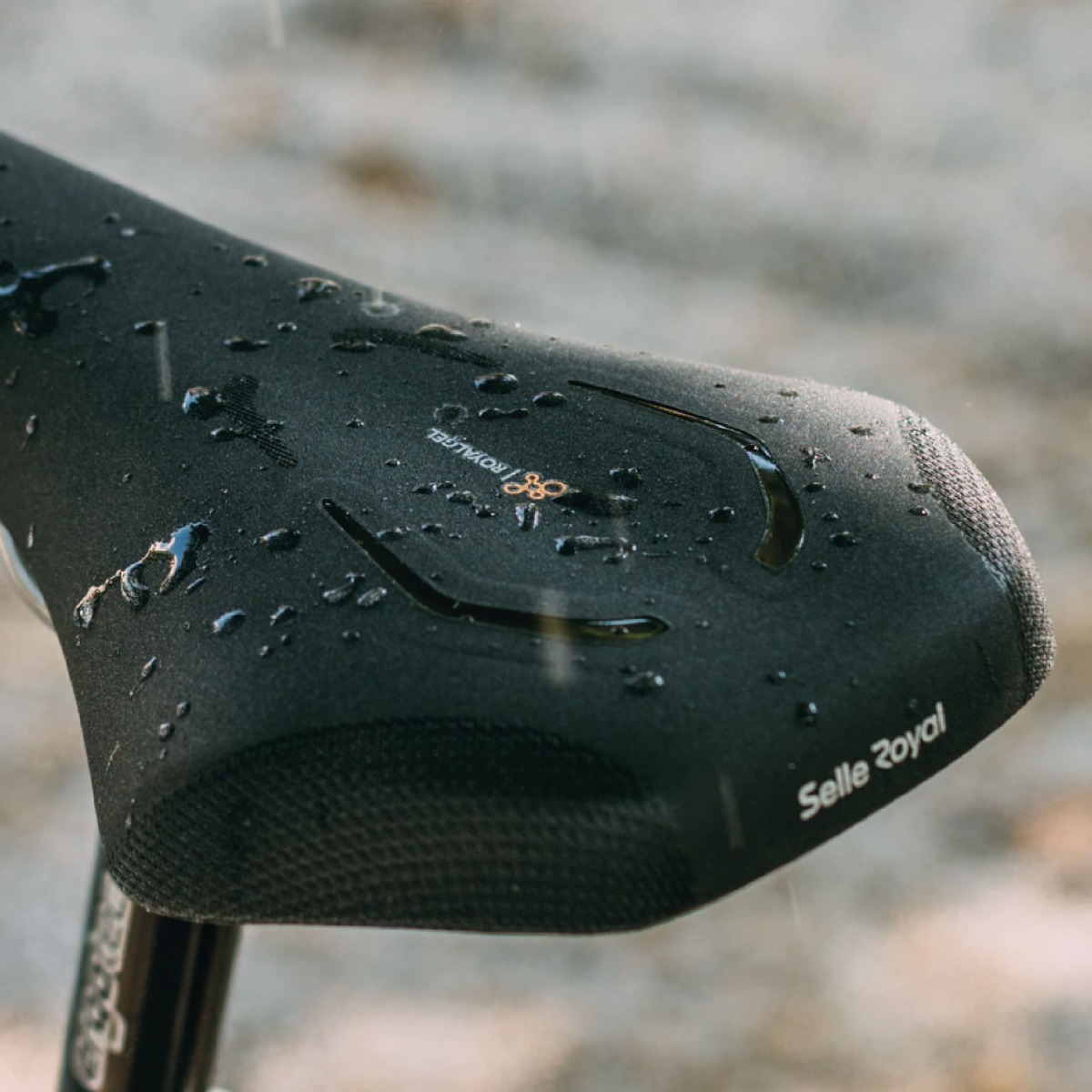 Lookin Evo is 100% sealed and substantially waterproof thanks to the patented Royal Vacuum technology.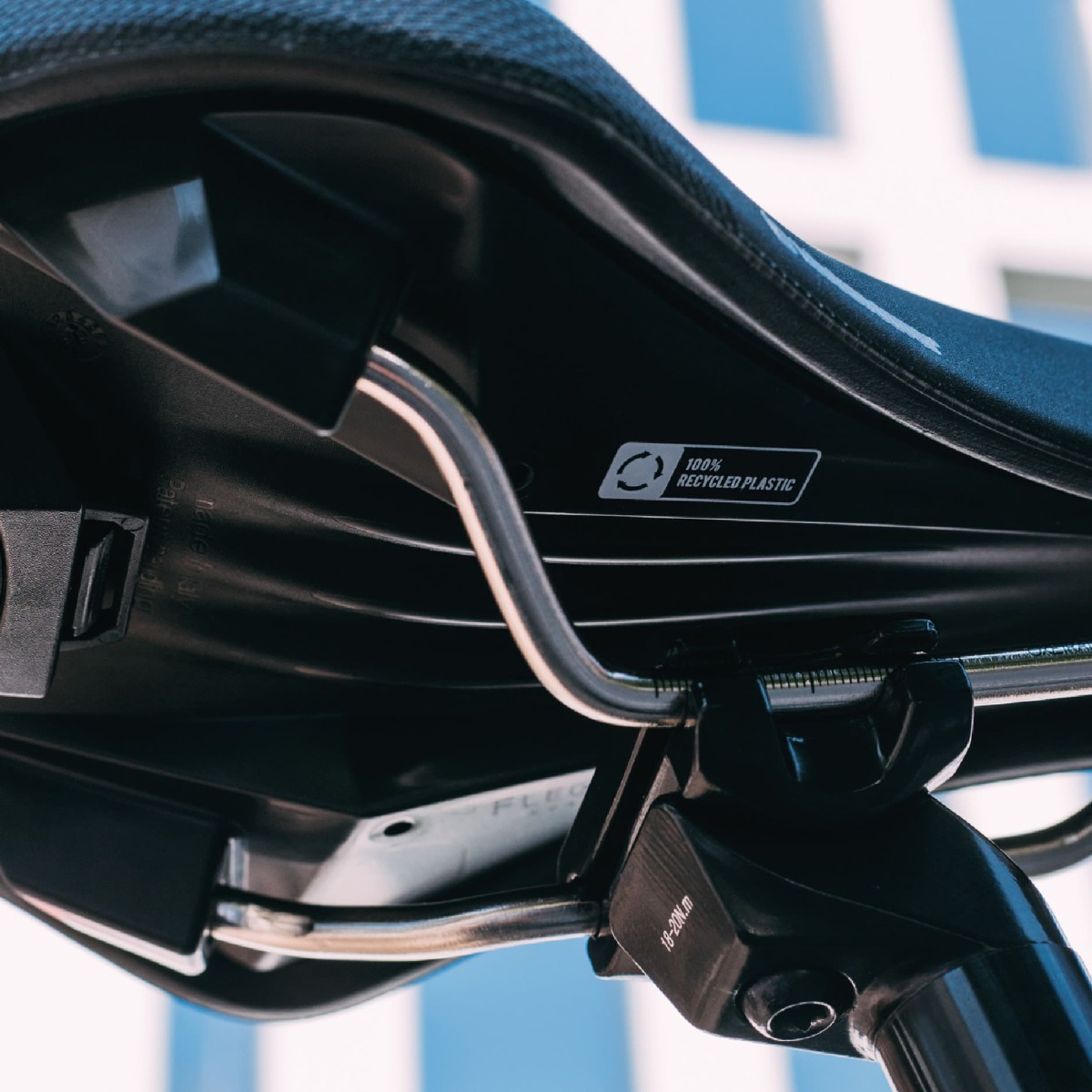 Maximised flexibility and shock absorption are provided by the Flexite System, a unique indented construction of the shell.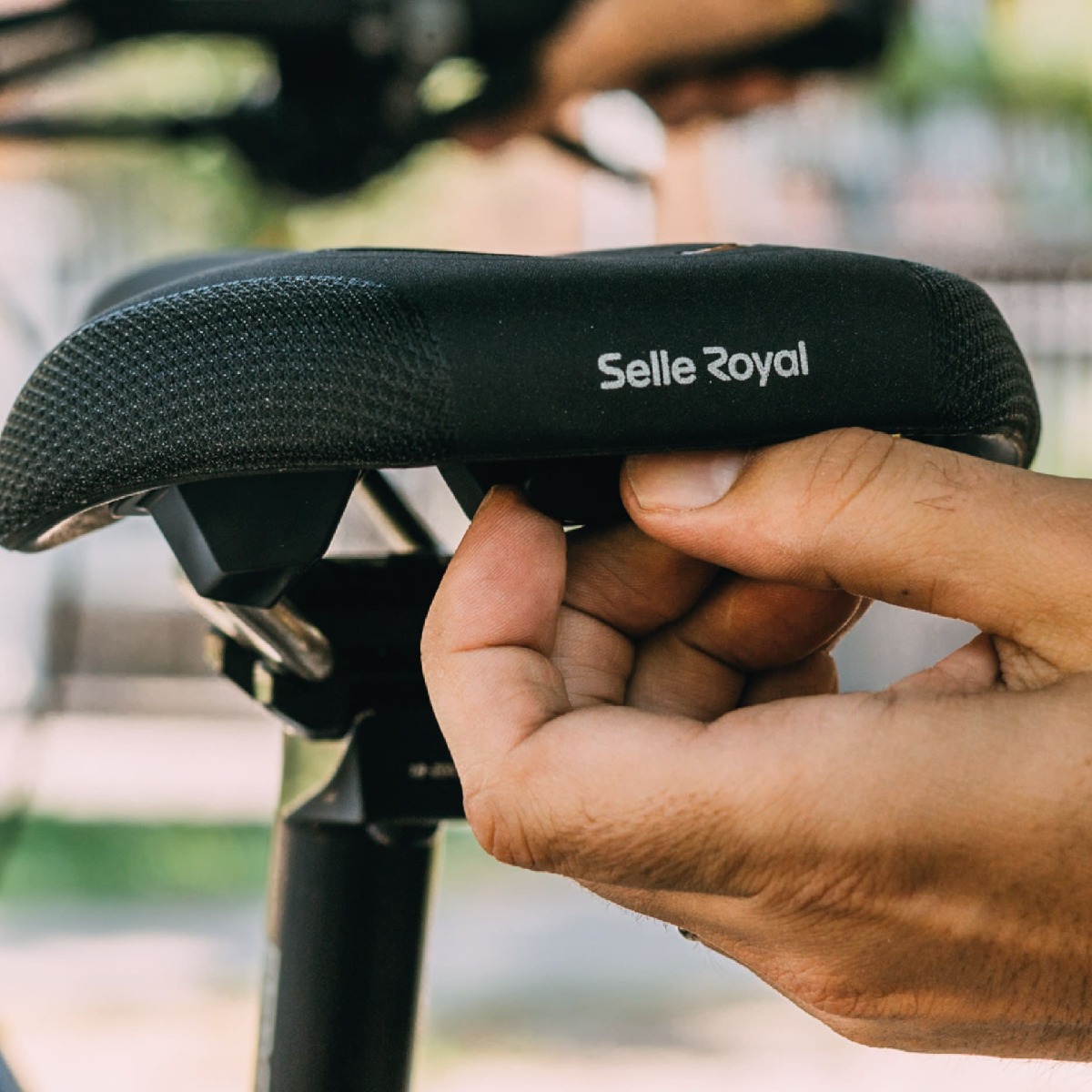 You can easily attach a Selle Royal accessory to the rear of your Lookin Evo.
Look into our product line
Our path towards sustainability
Lookin Evo is the first outcome of a study aimed at measuring and reducing the environmental impact of Selle Royal products, following the Life Cycle Assessment methodology, which takes into account design, prototyping, production, launch, use and end-of-life.
As a brand of the Selle Royal Group and one of the first signatories of the Cycling Industry Climate Commitment, we are dedicated to disclosing our carbon impact on an annual basis and reducing our greenhouse gas emissions by 55% by 2030, following the targets of the Paris Climate Agreement.

Discover more here